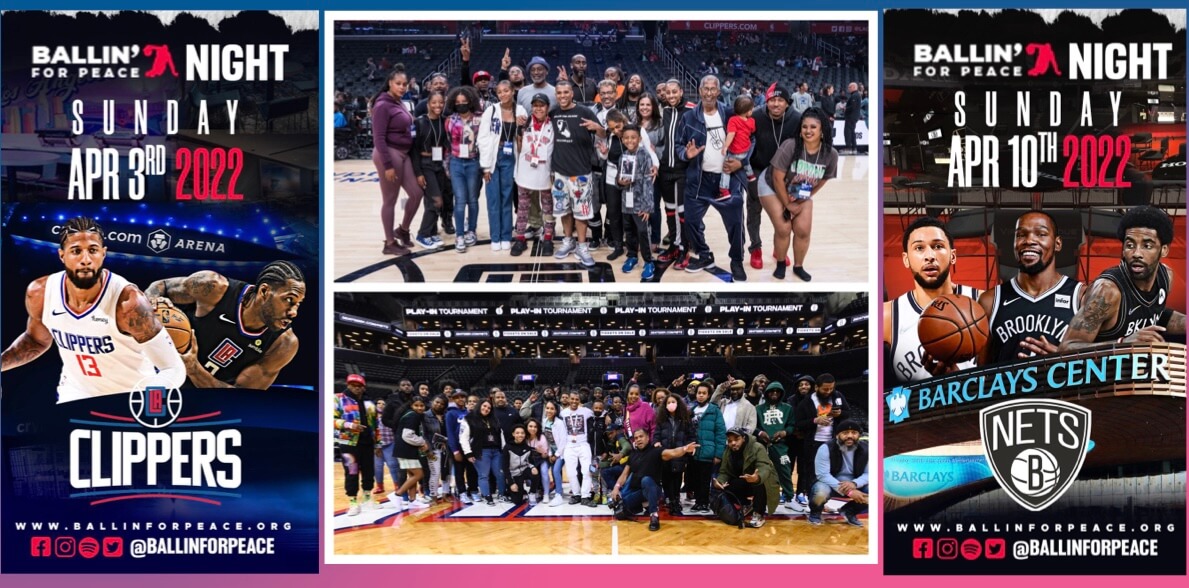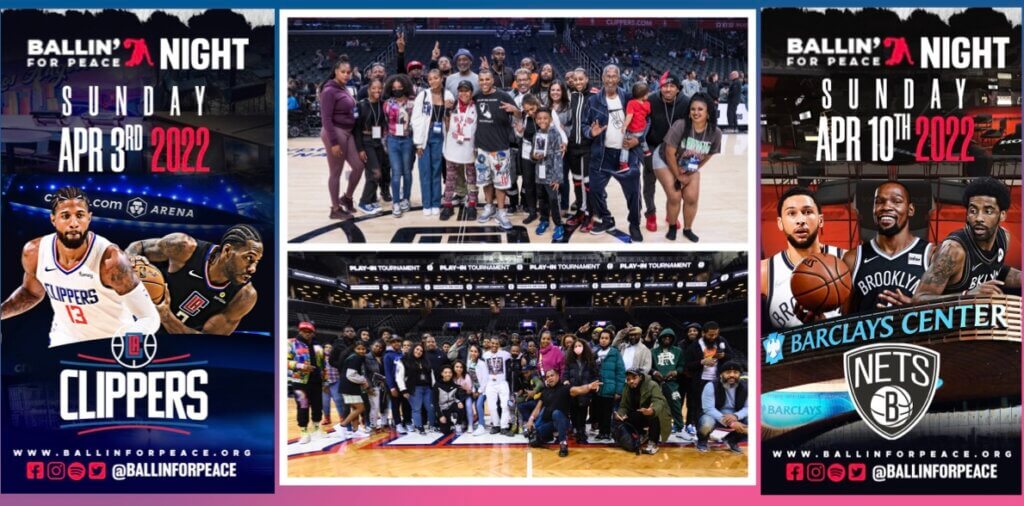 Check Out Highlights from Ballin' for Peace Nights in Los Angeles & Brooklyn!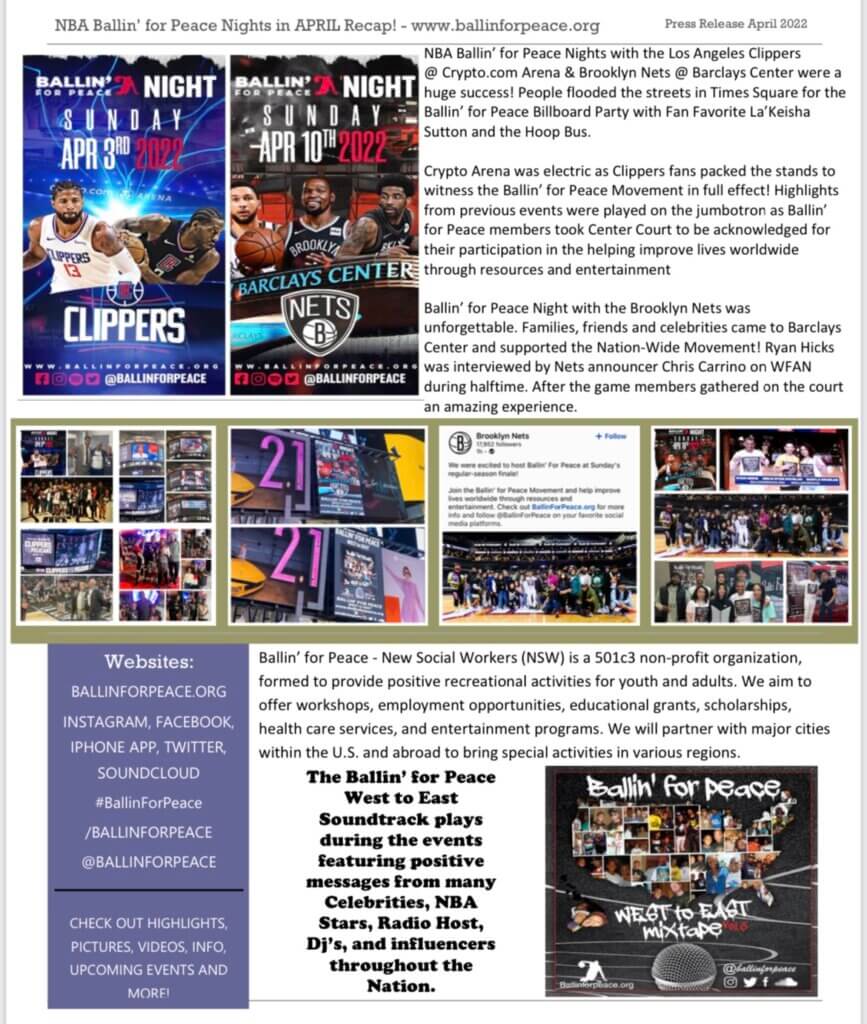 April 2022 Recap Press Release – You can also follow and like us on Facebook & Instagram. BFP 1Sheet. 2022-2023 BFP Press Kit
Check out the Ballin' for Peace 2023 Documentary Series BFP DocuSeries 2023
Ballin' for Peace Night in Los Angeles with the Clippers Highlights!
Ballin' for Peace Night with the Brooklyn Nets Highlights!
Ballin' for Peace Interview on WFAN Radio with Chris Carrino
Ballin' for Peace Billboard Party in Times Square with Fan Favorite La'Keisha Sutton and the Hoop Bus.
Make A Donation
If you're unable to sponsor any of the events above, consider making a donation. Your generous gift, no matter the size, is one of the best ways to give. It allows us to help a greater amount of youth in the most effective way possible.
From helping us fund our signature events to BFP Campus programs, your contribution makes a lasting impact.