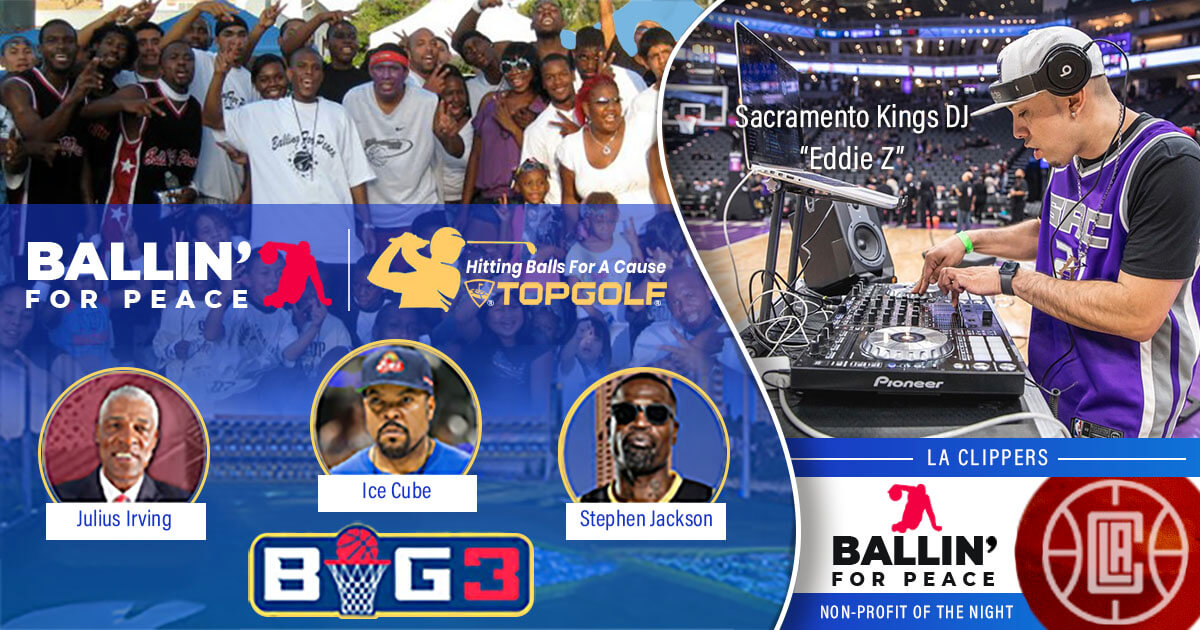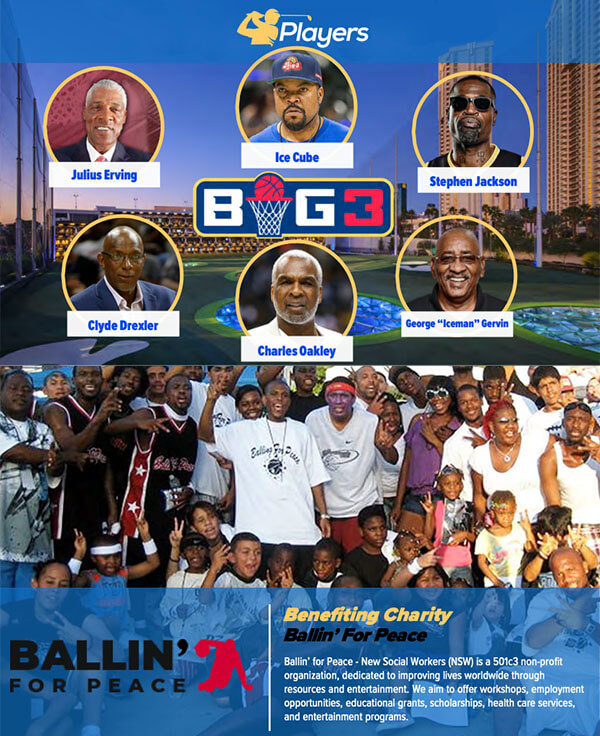 Ballin' For Peace @ Top Golf in Las Vegas with Charles Oakley & The Big3 POSTPONED DUE TO COVID
POSTPONED DUE TO COVID -Join us in Las Vegas on Friday, July 23, 2021 for the biggest golf event of the year. The event will benefit charities such as Ballin' For Peace – New Social Workers (NSW), a 501c3 non-profit organization. Our vision is 'to use recreation, entertainment, and knowledge to positively impact the lives of individuals from all walks of life. With the primary focus on at-risk youth, we encourage them to 'take a peaceful approach to life'.
For more details on Hitting Balls For A Cause Top Golf Las Vegas, Click Here.

Ballin' For Peace Teams Up with Sacramento Kings Dj Eddie Z
This summer, Ballin' For Peace will team up with Sacramento Kings Dj Eddie Z. Our goal is to help provide entertainment and resources to the youth in Sacramento. As a non-profit organization we empower youth through positive activities and mentoring. And we even have outreach programs such as health care services and more to further fulfill our mission.
Visit this page often for updates on this event. You can also follow and like us on Facebook.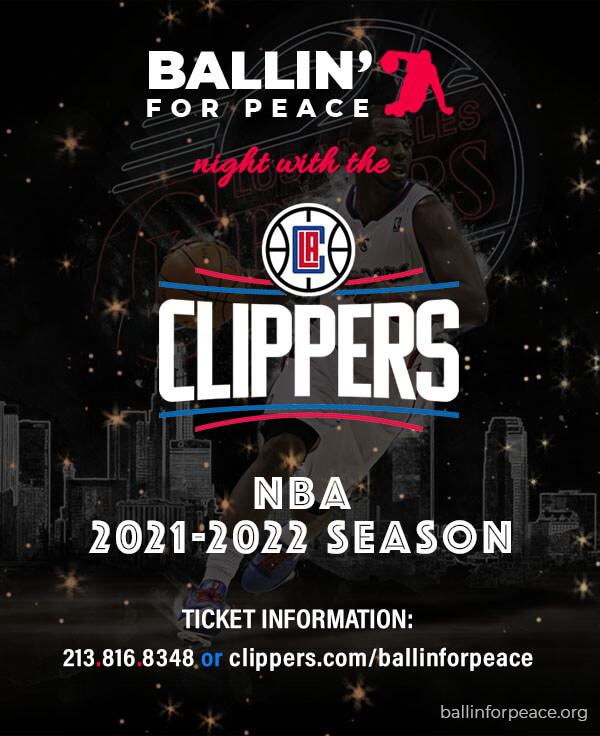 BFP Night with The Los Angeles Clippers NBA 2021-2022 Season!
Come be a part of Ballin' For Peace Night at the Staples Center with the Los Angeles Clippers. Help at-risk youth thrive by sponsoring this historic event. Witness the Ballin' For Peace movement being highlighted throughout the evening on and off the court. There will also be resources and entertainment provided throughout the event.
To purchase tickets, call (213) 816-8348 or visit www.clippers.com/ballinforpeace

Make A Donation
If you're unable to sponsor one of the above three events, consider making a donation. Your generous gift, no matter the size, is one of the best ways to give. It allows us to help the most youth in the most effective way possible.
From helping us fund our To The Top signature event to BFP Campus program, your contribution makes a lasting impact.