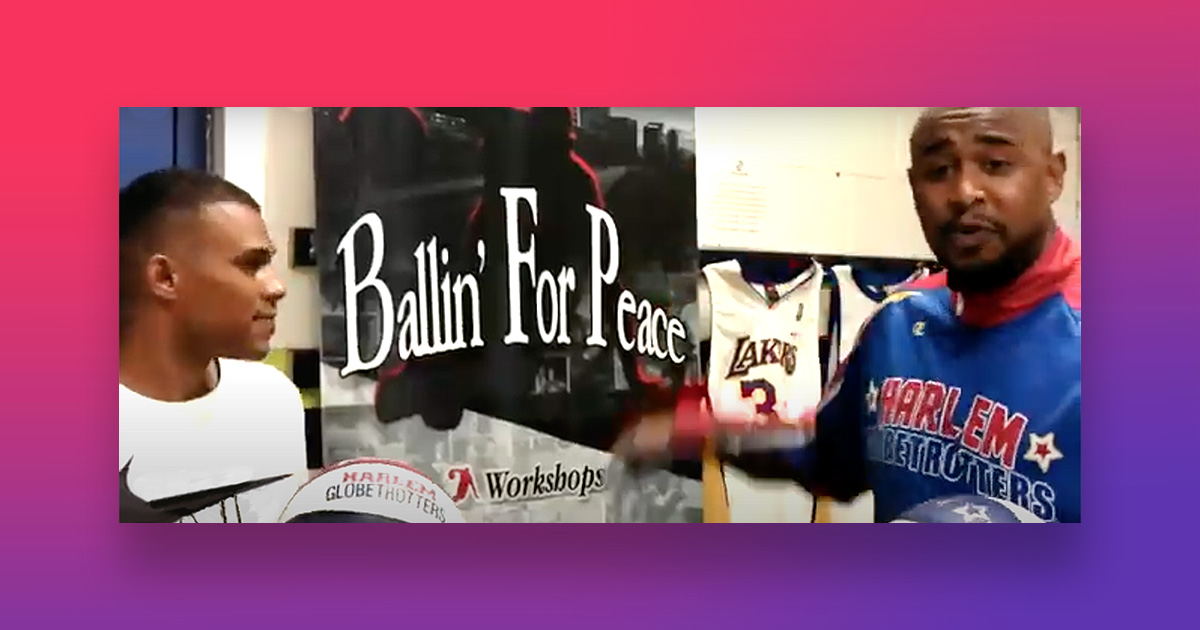 Ballin' for Peace Hits News Stations Across The Country! BFP news press release.
Ballin' For Peace (BFP) was formed to provide positive recreational activities and resources for youth and adults. As a non-profit organization, we offer employment opportunities, workshops, education grants, and more.
We feel it's important to not only focus on our own communities, but also spread hope & peace worldwide. Our organization has been seen on major networks like CNN with D.L. Hughley and ABC News, to name a few. We received critical feedback in various industries after releasing a mixtape series featuring none other than Curtis "50 Cent" Jackson.
Utilizing the positive influence of sports and music, Ballin' for Peace teams up with community leaders, Additionally, politicians, pastors, celebrities, and business professionals also help us spread hope & peace worldwide. These individuals and organizations are instrumental in our successful annual events.
The centerpiece of the events is celebrity basketball games, showcases, and outreach activities. Generally, they feature current and former NBA players, streetball legends, influential community members, actors, musicians, etc. Information is available on education, job training, health care services, and crime prevention/intervention.
Our programs have been successful in receiving favorable reviews from major news networks, national magazines, and law enforcement. In fact, superstars like Shaq and D.L. Hughley posts on social media led to 9 million+ views.
In 2015, BFP received a 'Hero Among Us' award from the Philadelphia City Council during a 76ers home game.
Donations/sponsorships will be used for workshop materials, educational needs, and programs for at-risk youth. Monies will also secure venues, talent, uniforms and t-shirts for game day activities, etc.