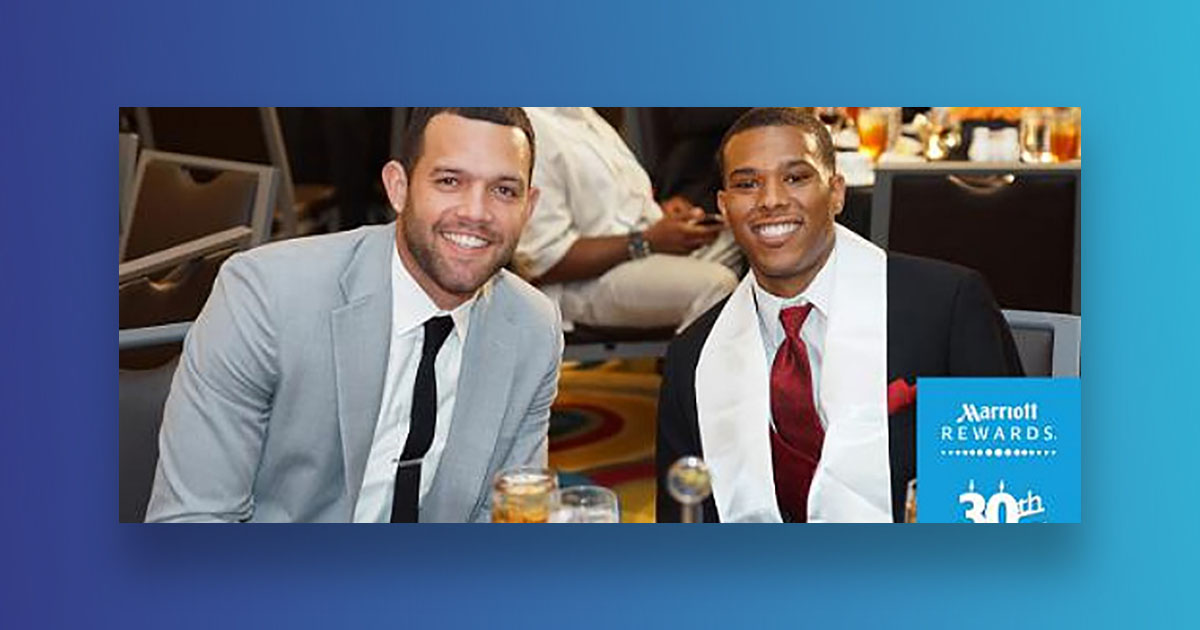 Marriott's Rewards Year of Surprises
Sharon Batts, President of Kiasha Entertainment, LLC and colleague, nominated Ryan Hicks for a Year of Surprises party to honor and celebrate his dedication to Ballin' for Peace and his community. The party was decked out with a red carpet, surprise Los Angeles Clippers host, Jordan Farmar, performances by some of Ryan's favorite musical artists such as Calico Jonez™ & Young Fly, and an adorable 3-point contest for the kids. The evening concluded with a special surprise from Marriott Rewards with a check to the Ballin' For Peace organization. The event was sponsored by Marriott International, Inc., held on September 13, 2014 at Renaissance Hotel LAX in Los Angeles. To commemorate the event, a documentary for the Ballin' For Peace organization is featured on Marriott Rewards YouTube channel. This is a first original program for the global hotel chain. The documentary features close friends, family and life time supporters of the organization.
Marriott Rewards' Year of Surprises will be a series of monthly webisodes, each featuring a celebrity host helping deliver the surprise of a lifetime to deserving community members. The first webisode premiered on October 31, 2014 on YouTube with basketball star Jordan Farmar hosted the first episode, honoring Ryan Hicks of Ballin' for Peace. Marriott's ordered fifteen YouTube episode program will run through December 2015.