Kenn I. Hicks, Licensed Clinical Social Worker
Founder and Visionary, Kenn I. Hicks, known as the "Godfather of Street Ball", is behind the vision for Ballin' For Peace established to unite people in the community, provide health service information, employment and educational resources, and to entertain and bring together people in various communities using basketball as the medium. In 2007, his legendary knowledge was passed onto his youngest son, Ryan Hicks.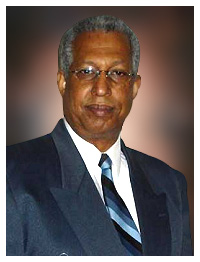 Kenn I. Hicks, LCSW
BS Degree: Sociology, Winston Salem State University
Masters Degree: Social Work, University of Kentucky
Certification: Domestic Violence Counselor
Recognition: University of Kentucky, School of Social Work "Hall of Fame" Inductee
Violence Prevention: Domestic Violence Prevention

For over twenty-eight years, Kenn and the New Social Workers have been providing basketball tournaments and leagues throughout Los Angeles County. The Venice Beach Outdoor Basketball Championship Tournament was developed by the New Social Workers in 1981 and ran for over 20 years. It became one of the most popular outdoor summer basketball tournaments in the nation. Players from all over the United States and other countries participated in this annual event. Many NBA Players such as Kobe Bryant and Gilbert Arenas played in the tournament before playing in the NBA. The Venice Beach Tournament was covered by several media outlets, including television, radio, nationally published magazines such as Slam, and newspapers nationwide and was a great success.
The NSW-Ballin' For Peace tours has been successful in many venues. We have hosted Ballin' For Peace events at Val Verde Park, Baldwin Park, Long Beach Jordan High School, Courson Park in Palmdale, Jackie Robinson Park in Little Rock, Campanella Park in Compton, Fransworth Park in Altadena, Hubert Humphrey Park in Pacoima, Venice Beach, Robinson Park in Pasadena, Washington High in Los Angeles and Pasadena City College, many of these venues are located in the inner cities.
Kenn has lectured subjects on domestic violence prevention throughout the United States, he continues to be a sought after speaker by many universities, high schools, agencies, hospitals, churches and has become an orator in the LA community. The focus of subject matters for high schools include topics related to violence, drugs, gangs, school safety and other related topics. He has been a requested speaker for Tennessee State University in Nashville, Kansas Wesleyan University, Cal State Northridge, and Mission College to name a few. Mr. Hicks has also been called to speak for the Los Angeles County Grand Jury.