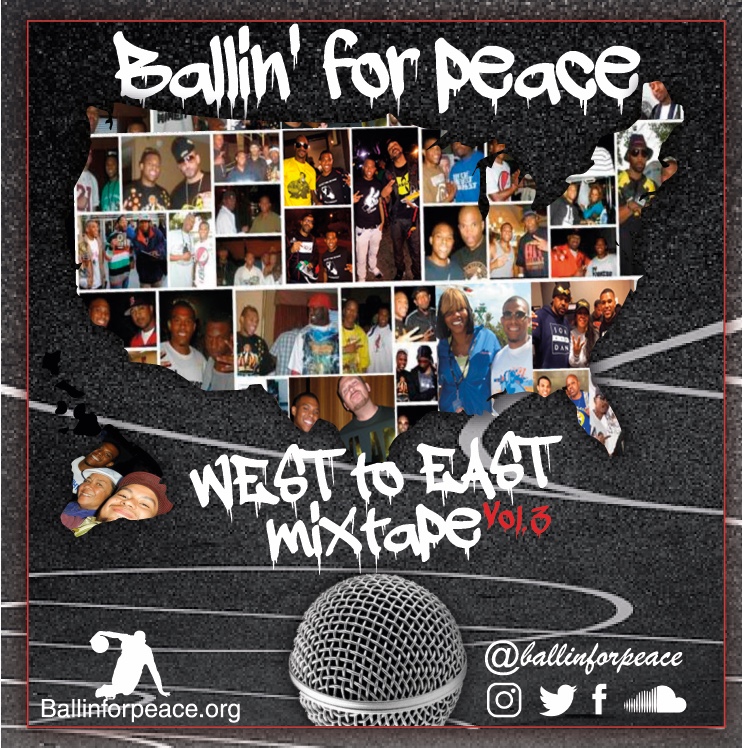 Artists, We are seeking music for the Ballin' for Peace West 2 East Mixtape Vol. 3. The artist with the best song will perform during a Ballin' for Peace event. Our target audience is everyone. If we can get people to listen to positive music as well as show them the alternatives to violence we have a chance to make the world a better place.
The song submitted:
• Must mention/pertain to Ballin' for Peace (clean/original)
• Must have a positive message
• Submit your song →
Dro From Watts
Ballin' For Peace Mixtape Vol 2

Wu-Tang, Redman, and more
Intro-Ballin' For Peace Mixtape Vol 2

DJ Drama, Method Man, and more
Ballin' For Peace Mixtape Vol 2

G-Unit Presents The Ballin' 4 Peace InDaStreets Mixtape Vol. 1
In the summer of 2007 Spider Loc of G-Unit burned up the airwaves with the Ballin' For Peace mixtape (hosted by DJ Crash and Julio G). Chart topping songs like 50 Cent I Get Money and Spider Loc's Bluetiful, helped Ballin' For Peace gain maximize exposure.