Ryan Hicks, Co-Founder of Ballin' For Peace
Ryan Hicks is the co-founder of Ballin' For Peace, an organization dedicated to improving the lives of young people in Los Angeles through the love of basketball. As the new face and brand of Ballin' For Peace, Ryan coordinates many community events while adhering to the guidelines and policies with the purpose of ensuring compliance with all government regulations, as well as maintaining alignment with New Social Worker's, a 501c3 entity.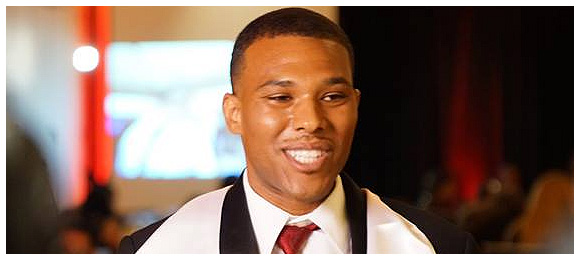 Ryan Hicks, Co-Founder
Some of Ryan's great works and accomplishments includes:
Marriott Rewards Honoree for outstanding work in the LA community, September 2014.
Sponsored the winner of the NBA Sprite Slam Dunk Contest at Universal Studios City Walk, May 16, 2009
Awarded Certificate of Appreciation, August 2008 from former Los Angeles Mayor Antonio Villaraigosa for their exemplary work and positive activity that has helped to reduce serious gang violence in LA
Editor/Domestic Violence Prevention Boot Camp
Venice Beach Basketball Showdown
Ja'net DuBois NAACP Awards Speech
Special Events Program Assistant, New Social Workers of Los Angeles
L.A. Department of Recreation & Parks-Volunteer
Video Producer for the World Poker Tour, Borgata Winter Open
Imaginaire Promotional DVD (Originated from Cirquie Du Soleil)
Producer, Ballin' For Peace Street Ball Tour
Producer, Ballin' For Peace Compilation CD
Intern, Public Television Broadcast
Gear Up, Tutoring Program for At-Risk Youth
He is a native of California and a graduate of Kansas Wesleyan University holding a BA in Communications. His desire is to catapult its community of kids and youth while having passion to create safe and fun communities for all ethnicities and all ages.
Ryan has received numerous awards from various organizations in the community; he has appeared in many newspapers and can be captured on LA's major news networks, ABC and NBC producing Ballin' For Peace games and contests in neighborhoods.
His colleague, Sharon Batts, nominated Ryan for a Year of Surprises party to honor and celebrate his dedication to Ballin' For Peace and his community. The party was decked out with a red carpet, surprise LA Clippers host, Jordan Farmar, performances by some Ryan's favorite rappers, Calico Jonez™ & Young Fly, and an adorable 3-point contest for the kids. The evening concluded with a special surprise from Marriott Rewards with a check to the Ballin' For Peace organization. The event was sponsored by Marriott International, Inc., held on September 13, 2014 at Renaissance Hotel LAX in Los Angeles. To commemorate the event, a documentary for the Ballin' For Peace organization is featured on Marriott International YouTube channel, this is a first original program for the global hotel chain. The documentary features close friends, family and life time supporters of the organization.